A Course in Grace and Magic
Exploring the Practical Embodiment of Christ Consciousness in Everyday Life

Welcome to Grace and Magic!
Our lives are full of grace and magic. Not the kind of magic where we cast spells or use magic wands to control or change the life around us, but the graceful kind. The kind that is our most natural expression. The kind where everything we need and much more is just there when we need it. The kind where reality itself shifts to accommodate our needs.
Both of us have spent many years and many lifetimes gathering the experience and wisdom to allow this kind of magic and grace into human life, and in this ongoing course we'll do our best to share what we have learned. Or more precisely, we'll allow our souls to share, for only with the soul's wisdom and participation can one enter into this space. There will also be messages from Yeshua (Jesus), the Sacred Feminine, Merlin, and others.
If this sounds interesting to you, we invite you to check out the first few lessons (marked with green hearts below) for free, and then decide how much it is worth to you. You may also want to listen to the channel where this course was first announced.
Note that our "user management" system is currently very rudimentary, so we are counting on your honor to keep things fair. If you find yourself locked out after you have subscribed just click the "Let me in!" button at the bottom of the payment form to regain access. The system should remember you for thirty days, but if you browse in incognito or private mode, clear your cookies, or use a different browser or device, you'll have to click the "Let me in!" button again when you next visit.
Our system is not yet able to track your due date or send reminders unless you subscribe to a monthly plan, so please remember to keep your payments current if you choose the one-time payment option.
We expect to release at least four lessons per month, and we'll take questions as part of the class. Use the form on the right, and please keep your questions succinct and relevant to the course material. Class questions are for current subscribers only.
We hope you enjoy this very special course!
Subscribe to This Course
NOTE: If you have already paid for this month, just click "Let Me In" below.
ERROR: This page will not work unless cookies are enabled in your browser.
Choose your Course
Amounts shown are the suggested monthly subscription price.
Check the course(s) you want, then
enter the amount you choose to pay
(min
€
4).
A Course in Grace and Magic
Euros US Dollars
PayPal Card
One-Time Payment
For how many months?
After this, your next payment
will be due in
1 month
.
Monthly Subscription
If you subscribe, this amount will be drawn automatically from your card each month. You may cancel at any time.
Bank Transfer
Account name: John McCurdy
IBAN: DE19100110012625079335
BIC: NTSBDEB1XXX
Already Paid?
I have already paid for access to
A Course in Grace and Magic
for this month.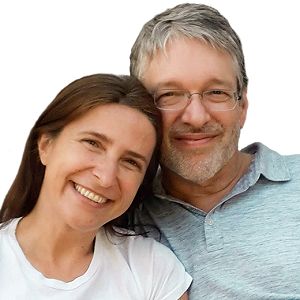 Romana Ercegović • John McCurdy
Questions?
If you have a question or comment about the course material, you may submit it here. If it is of general interest we may address it in an upcoming lesson, though we'll always protect your privacy.

♥
Introduction to A Course in Grace and Magic
A special message from Yeshua, and a welcome from Romana.

♥
Lesson 1: The Nature of Grace and Magic
The return of The Christ, and the true nature of grace and magic.

♥
Lesson 2: Allowing Simplicity
Allowing grace and magic into your life is as simple as lying back in the river and allowing it to carry you.

♥
Lesson 3: Opening Beyond the Mind
The Christ, on how everything in life is simply a perspective, and how to open up beyond what your mind can perceive.

♥
Lesson 4: The Grace of Forgiveness
A personal and vulnerable experience of opening to grace and joy.