Creatorship 101
A Course on Becoming the Creator that You Are

Welcome to Creatorship 101!
Perhaps the greatest driving force in my life over the past thirty years has been the question, I know that I am the creator of my life, so how do I make that work?
After years of learning, and struggling, and learning some more, I finally began to trust myself enough to open up a conscious relationship with my soul. In 2011 my soul asked, "Are you ready to write that book on creating you've been dreaming about?"
"Yes," I said, "but I don't know where to begin. It seems that every time I sit down to write it all turns into mud in my mind."
"That's because you're trying to do it from your mind," my soul said. "Why don't you turn on your voice recorder, and allow me to talk?"
So that's what I did, and over the next year my soul and I created fifty lessons on being the creators that we are. I transcribed the lessons and posted them on a website for a time, where almost no one from the English-speaking world saw them. However, due to the generous gift of translation from Maribel González, they attracted a great deal of attention from South America and a lot messages from people telling me how much this material changed their lives.
Then my life shifted to an even more intense inner journey, and for a number of years this material sat dormant. Now, as Romana and I have been preparing A Course in Grace and Magic, my soul suggested that I also bring this material back out. At first I thought it would be old and becoming less relevant, but as I've listened to some of the lessons I've been surprised at just how profound and relevant they still are.
People outside of North America often ask what the "101" in the title is about. In America, college textbooks are sometimes entitled like, Biology 101 for the first year, Biology 201 for the second year, and so on. Since this course is about the basic principles of real creatorship, it felt appropriate to call it Creatorship 101.
My soul has also been insisting that we charge something for this material, though we leave it up to you to choose how much. The first few lessons (marked with green hearts below) are available free of charge so you can get a taste of the material and feel what it is worth for you.
Note that our "user management" system is currently very rudimentary, so we are counting on your honor to keep things fair. If you find yourself locked out after you have subscribed just click the "Let me in!" button at the bottom of the payment form to regain access. The system should remember you for thirty days, but if you browse in incognito or private mode, clear your cookies, or use a different browser or device, you'll have to click the "Let me in!" button again when you next visit.
Our system is not yet able to track your due date or send reminders unless you subscribe to a monthly plan, so please remember to keep your payments current if you choose the one-time payment option.
We'll be releasing at least four lessons per month, and we might even add an update and answer questions now and then.
Enjoy!
Subscribe to This Course
NOTE: If you have already paid for this month, just click "Let Me In" below.
ERROR: This page will not work unless cookies are enabled in your browser.
Choose your Course
Amounts shown are the suggested monthly subscription price.
Check the course(s) you want, then
enter the amount you choose to pay
(min
€
4).
A Course in Grace and Magic
(info)
Euros US Dollars
PayPal Card
One-Time Payment
For how many months?
After this, your next payment
will be due in
1 month
.
Monthly Subscription
If you subscribe, this amount will be drawn automatically from your card each month. You may cancel at any time.
Bank Transfer
Account name: John McCurdy
IBAN: DE19100110012625079335
BIC: NTSBDEB1XXX
Already Paid?
I have already paid for access to
Creatorship 101
for this month.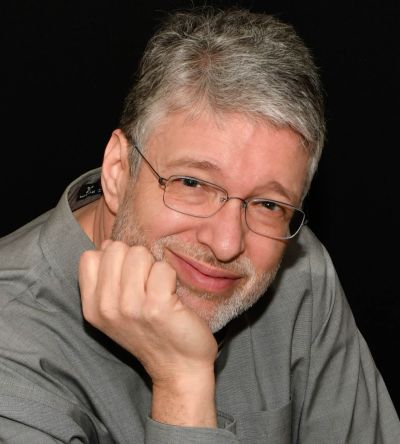 Questions?
If you have a question or comment about the course material, you may submit it here. If it is of general interest we may address it in an upcoming lesson, though we'll always protect your privacy.


♥
Lesson 1: You Are A Creator


♥
Lesson 3: A Creator Accepts Everything

♥
Lesson 4: A Creator Trusts Self

♥
Lesson 5: A Creator Chooses